Accellier's Terms and Conditions
Each customer will be provided with a Works Order that details the services to be provided.
All Work Orders are subject to the following terms and conditions: 
Online Terms and Conditions (including our Data Processing Agreement)
Plus any relevant service-specific terms and conditions.
The Works Order will confirm which terms and conditions are applicable for each order.
Accellier may amend these terms and conditions from time to time by giving the Customer 30 days prior notice.
Master Service Level Agreement
Managed Open Source Applications Master Service Level Agreement, Version 1.3, Date 20th July 2020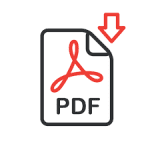 Service Descriptions
Our service description is a non-contractual document that has been written to try and provide non-technical business users with a basic understanding of the different elements that make up our service.  Accellier continually tries to improve our service offerings and make use of newer technologies hence any part of our offering can change quickly and without notice.
Managed Open Source Applications Service Description, Version 1.3, Date 20th July 2020